Join this workshop with Michael Cook Jr, where students will learn how to replace an old book cover using non-traditional materials.
This workshop takes place across two sessions:
Wednesday, September 9, 10am-12pm EDT
Thursday, September 10, 10am-12pm EDT
In this two-day course, students will learn the steps and strategies to remove and replace a book cover using found materials. The instructor will demonstrate how to analyze the conditions of a book, how to remove an old cover while preserving the text block, and how to prepare the materials for the new book cover replacement. This includes cutting vinyl and leather and preparing the text block, and applying glue to the text block to ensure a clean and secure bind.
This class is open to students of all levels of experience.
Note: this method uses non-conventional book-making materials that are available at local supermarkets, which are not archival.
Students should have the following materials:
– An old favorite book you don't mind destroying (hard cover)
– Manila File Folders letter size (9.5in x 11.6in) / small pack
– White Premium Card Stock 110LB letter size (8.5in x 11in) / small pack
– Your favorite VINYL or LEATHER (not too thick, must be malleable), 1/2 yard
– White GORILLA Tape
– Crystal Clear GORILLA Tape (*this is optional but the white tape is a necessity)
– Weldwood Contact Cement 'THE ORIGINAL formula' 16fl oz can
– Pack of cheap sponge brushes
– Scissors
– Sharpie marker
– Hammer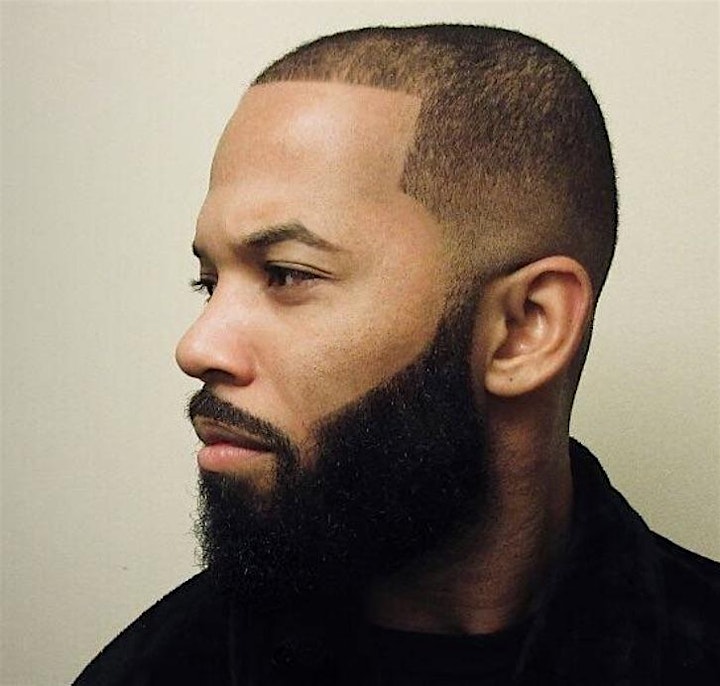 About the Instructor:
Michael Cook Jr, a well-known local artist in his hometown of Florence, SC, achieved multiple rewards & accomplishments in the art world. He then continued a path to become a graduate of Savannah College of Art and Design (Industrial Design), and took further footwear career studies with hands-on professionals at PENSOLE Footwear Design Academy. Michael later pursued an extensive footwear design career in New York City for 7 years. In 2019-2020, Michael, his wife and two children moved back home to South Carolina to purchase their first home. After Covid-19 hit the country, Michael lost his job and went into business for himself, thus the birth of 'Creative Hussle LLC' where he showcases many of his skills and services including but not limited to: Pressure Washing | Murals | Interior Painting | Logos | Gallery Wall & Shelf Installation | Book Cover Replacement.
All images provided courtesy of the instructor.
About the Center for Book Arts:
The Center for Book Arts promotes active explorations of both contemporary and traditional artistic practices related to the book as an art object. The Center seeks to facilitate communication between the book arts community and the larger spheres of contemporary visual and literary arts, while being a model organization locally, nationally, and internationally within the field. We achieve this through exhibitions, classes, public programming, literary presentations, opportunities for artists and writers, publications, and collecting.