The Book Talk series organized by Roni Gross, features a series of artists, academics, and people developing critical dialogue around books.
Altered Books Then and Now: 18th-Century Extra-Illustrated Books
Altering books by placing images selected from one's private collection alongside words written by someone else was a popular pastime in eighteenth-century England. Referred to as "extra-illustration" or "grangerization," this activity allowed readers and book owners not only to insert new visual dimensions into their reading experience, but also to participate in the project of meaning making undertaken by published authors.
By using scissors, paste, paper and engraved or etched prints, book owners transformed reading into an interpretive process of rewriting text with images. In doing so, extra-illustration anticipates the work of contemporary book artists who base their technique on physically transforming books, whether by imposing new images onto their pages or cutting out words to create different sentences and story lines.
Presenting an overview of eighteenth-century extra-illustration, this Book Talk with Julie Park will open the historical background of contemporary artist's books and some of its key procedures: finding a medium for self expression in altering the material dimensions of books, and using images and graphic elements as alternative media for writing.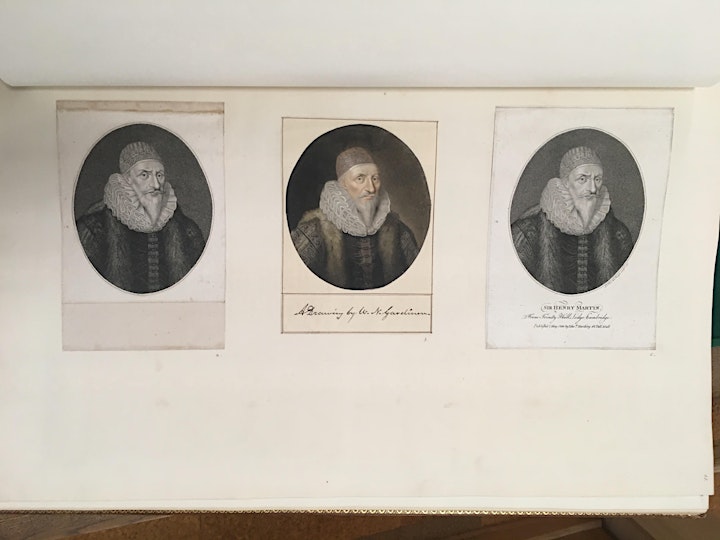 About Julie Park
Julie Park is an interdisciplinary scholar of 17th- and 18th-century England who works at the intersections of literary studies, material and visual culture and textual materiality. Her research reveals the unexpected ways in which human subjects are inseparable from the material things, environments and devices of everyday life in historical contexts. She is the author of The Self and It (Stanford University Press, 2010) and co-editor of Organic Supplements (University of Virginia Press, 2020), as well as editor of several special journal issues. She has been awarded long-term fellowships at the Folger Shakespeare Library and the Huntington Library. At New York University, she is Assistant Curator and Faculty Fellow in the Special Collections Center of Bobst Library, and a visiting faculty member in the English Department, where she teaches book history. More information on her current research and writing projects can be found on her website.
About the Center for Book Arts:
The Center for Book Arts promotes active explorations of both contemporary and traditional artistic practices related to the book as an art object. The Center seeks to facilitate communication between the book arts community and the larger spheres of contemporary visual and literary arts, while being a model organization locally, nationally, and internationally within the field. We achieve this through exhibitions, classes, public programming, literary presentations, opportunities for artists and writers, publications, and collecting.
Images courtesy of the guest speaker.