Join the collaborative team Morcos Key for a workshop on digital collage. Students will explore the medium and its narrative quality.
Morcos Key, whose collage and illustration work has been commissioned by New York Times, The Atlantic Magazine, Washington Post, and Google, are excited to share processes using Adobe Illustrator to create bold, narrative-filled digital collages. Join us as we explore how digital collage can be an urgent and impactful tool for image making and storytelling.
Collage is defined as "a piece of art made by sticking various different materials such as photographs and pieces of paper or fabric on to a backing; a combination or collection of various things." Adobe Illustrator is a vector graphics editor & design program that can be a dynamic tool for creating images.
Each participant will collect 10 images from online resources, family photo albums and magazines as content for their collages. We will also share online resources and databases that can be great resources for images as well. The workshop will begin with Morcos Key sharing examples of our work and tutorials for creating theses collages. Everyone will have time during the workshop to work on their own collage pieces, ask questions and share their final collages with the group for a supportive critique.
This workshop welcomes beginner to advance designers, illustrators, obsessive collectors, and image makers. No experience with Adobe Illustrator is necessary.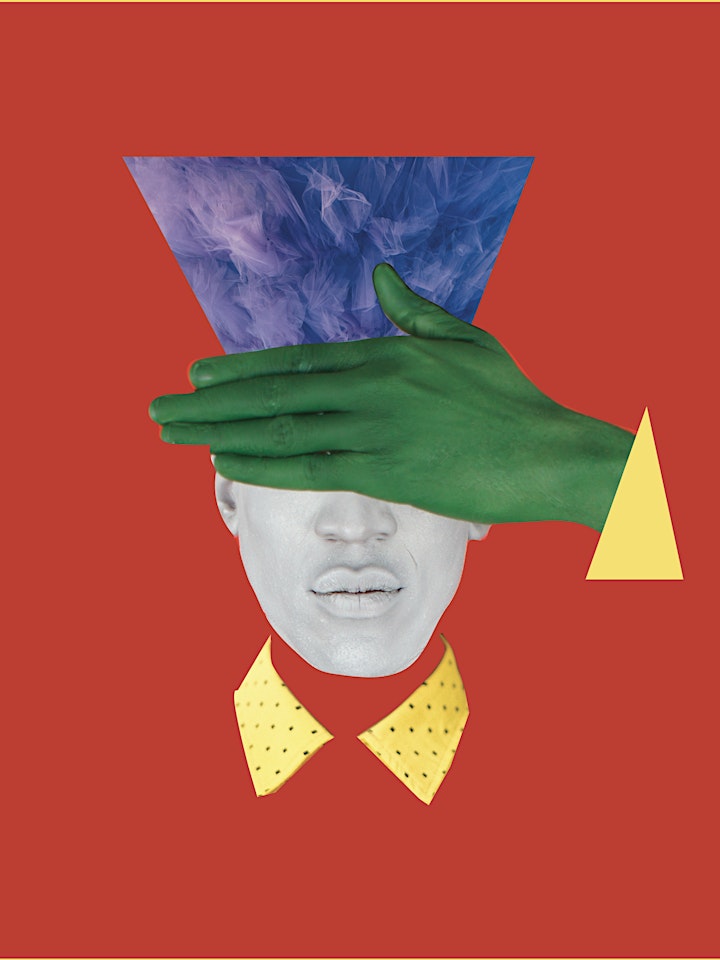 Required materials:
– 10 digital images
– smartphone and/or camera to capture printed materials
– Adobe Illustrator (30 day free trial available)
– computer
– Zoom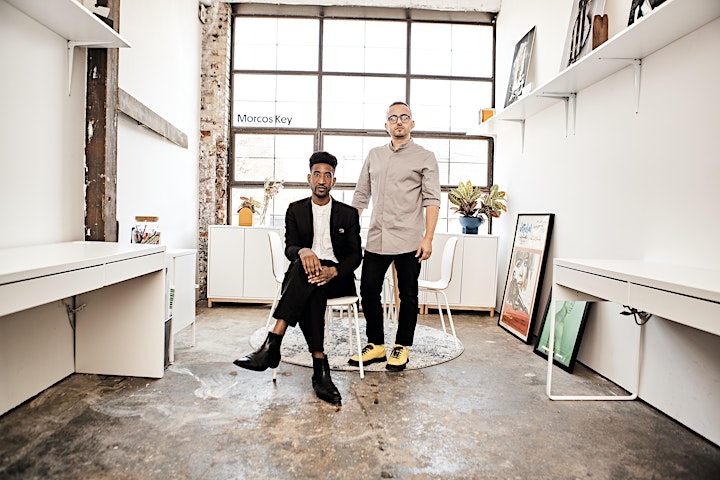 About Morcos Key:
Wael Morcos is a graphic designer and type designer from Beirut, Lebanon. Upon receiving his BA in Graphic Design from Notre Dame University (Lebanon), he spent three years developing identities and Arabic-Latin bilingual typefaces, in addition to working in print and exhibition design. Wael received his MFA from RISD in 2013, after which he moved to New York and worked with several studios in the city before founding Morcos Key. Wael has been featured in Print Magazine's 15 under 30, was named a Young Gun by the Art Directors Club and an Ascender by the Type Directors Club.
Jon(athan) Key is an artist, designer, and writer originally from Seale, Alabama. After receiving his BFA from RISD, Jon began his design career at Grey Advertising in NYC before moving on to work with such clients and institutions as HBO, Nickelodeon, The Public Theater, and the Whitney Museum. As an educator, Jon has taught at MICA, Parsons, CCA, and currently teaches at Cooper Union. Jon is also a Co-Founder and Design Director at Codify Art, a multidisciplinary collective dedicated to creating, producing, supporting, and showcasing work by artists of color, particularly women, queer, and trans artists of color. Jon was selected for Forbes 30 under 30 Art and Style list for 2020 and was the Frank Staton Chair in Graphic Design at Cooper Union 2018-2019. His work has been featured in Jeffery Deitch Gallery NYC, the Armory Show, The New York Times, The Washington Post and The Atlantic.
All images provided courtesy of the artists.
About the Center for Book Arts:
The Center for Book Arts promotes active explorations of both contemporary and traditional artistic practices related to the book as an art object. The Center seeks to facilitate communication between the book arts community and the larger spheres of contemporary visual and literary arts, while being a model organization locally, nationally, and internationally within the field. We achieve this through exhibitions, classes, public programming, literary presentations, opportunities for artists and writers, publications, and collecting.