In this two-hour workshop with artist Iviva Olenick, students will learn more advanced embroidery stitches to apply to their projects.
This is a follow-up to Iviva Olenick's Embroidery On and Off the Page. Participants do not need to have taken this workshop to register for Embroidery Beyond Basics.
This two-hour workshop with Iviva Olenick will include a review of stitches from Embroidery On and Off the Page: running stitch, backstitch, split stitch, stem stitch, seed stitch, satin stitch, plain weave, chain stitch, French knots. Students will also learn more advanced stitches such as: blanket stitch, pinwheel, interlaced backstitch, interlaced chain stitch. The instructor will demonstrate finishing techniques, including reviewing ways to knot the end of threads and treat the back of the fabric. This workshop will also explore and discuss applications for embroidery – such as using certain stitches to render text and drawings. While the majority of the workshop will focus on embroidery on fabric, participants are also welcome to experiment on paper.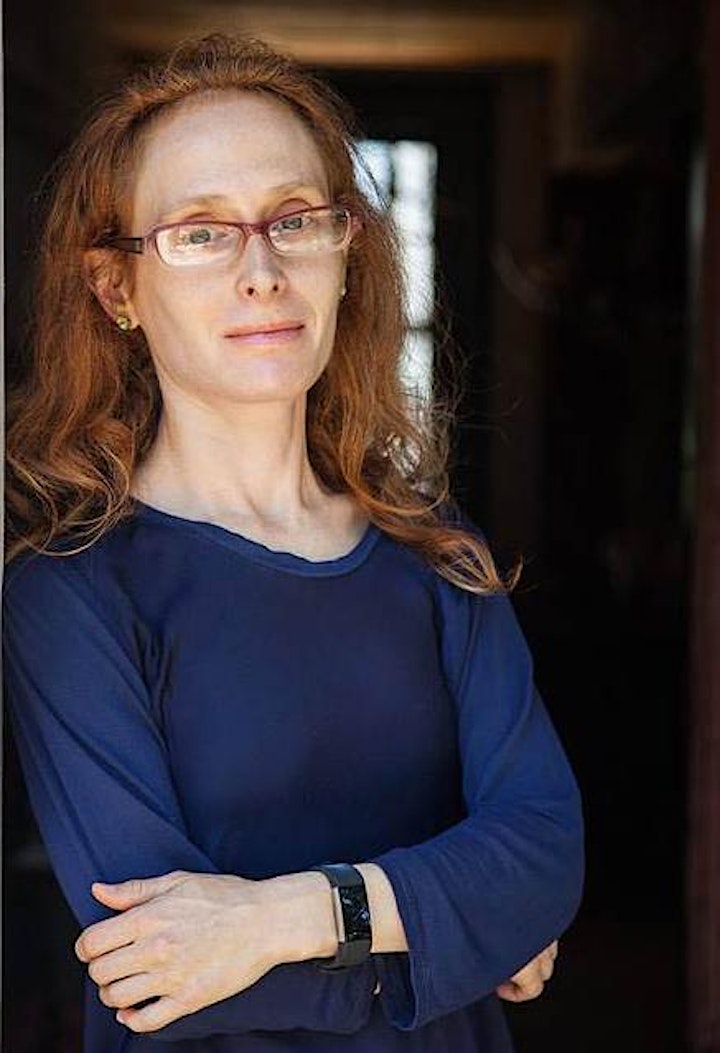 About the Instructor:
Iviva Olenick is a Brooklyn-born and based artist intersecting textiles, text, performance and community education. She has exhibited at the Philadelphia Museum of Art; Museum of Design Atlanta; Wyckoff House Museum and Old Stone House, Brooklyn; Sugar Hill Children's Museum of Art & Storytelling, NYC; Hunterdon Museum, Clinton, NJ; South Bend Museum of Art, IN, among others. Iviva is an educator for the New Museum and the Studio Museum in Harlem, and is a faculty member of SVA's MFA Art Practice program. She holds a BA in French Language and Literature/Psychology and an AAS in Textile/Surface Design.
Images of artwork courtesy of Iviva Olenick. Portrait courtesy of Michael Piña.
About the Center for Book Arts:
The Center for Book Arts promotes active explorations of both contemporary and traditional artistic practices related to the book as an art object. The Center seeks to facilitate communication between the book arts community and the larger spheres of contemporary visual and literary arts, while being a model organization locally, nationally, and internationally within the field. We achieve this through exhibitions, classes, public programming, literary presentations, opportunities for artists and writers, publications, and collecting.