Join artists Hedi Kyle and Ulla Warchol for a playful two-day workshop where participants will create a pleated display stand.
This workshop is two sessions long:
Thursday, October 1, 12-2pm EDT
Thursday, October 8, 12-2pm EDT
In this two-session workshop, participants will engage in a virtual visit with mother and daughter team Hedi Kyle and Ulla Warchol at their Catskill homes as they offer a look into their collections of ephemera and sources of inspiration, followed by hands-on instruction.
In session 1, participants will be guided in making two iterations of a new structure—a pleated display stand and wallet— designed to contain objects, ephemera and spontaneous folds. Hedi and Ulla will show examples and demonstrate techniques they use to transform ordinary household papers and objects into colorful, textured, and inspiring materials to use in a multitude of ways.
In the week between the two sessions, participants are encouraged to collect papers and experiment using the methods demonstrated in session 1, to create unique materials for session 2.
In session 2, Hedi and Ulla will demonstrate an array of folding exercises to create content for the pleated structures. Show and tell and an exchange of ideas and discoveries participants have come up with will round out the session.
There are 12 spots open in this workshop.
If you cannot comfortably pay tuition but are interested in taking this class, please consider filling out our financial assistance application here. This application should be completed three weeks before the workshop's start date.
Required materials:
Tools:
– Bonefolder
– Exacto Knife
– Pencil
– Self-healing cutting mat
– C-thru ruler or other ruler/straight edge
– Tape and/or glue stick
Paper:
For session one:
– Two pieces of paper: 11 X 17" and 9" x 12"
– This can be any kind of paper that folds well, kraft paper, copier paper, construction paper, wrapping paper, newspaper, waxed paper, etc.
– One piece card stock: 3 x 12 ½"
– One piece cardboard: 2" X 5 ½"
– This will not be seen, rather used for stiffening inside the display stand so it can be plain packaging from a cereal box, pasta box, etc.
For session two:
– Ephemera and collected household papers (to be determined after session 1)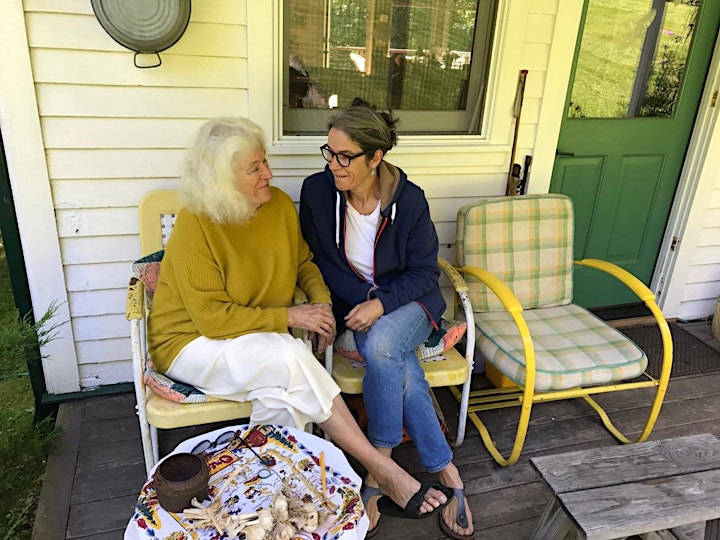 About Hedi Kyle:
Hedi Kyle is a pioneer in the field of book arts. As head conservator at the American Philosophical Society in Philadelphia, and as an adjunct professor in the Graduate Program for Book Arts and Printmaking at the University of the Arts, she has trained and mentored a generation of conservators and book artists. Her one-of-a-kind book constructions such as the Flag Book, the Blizzard Structure, and the Fishbone Fold are widely known. Hedi is an honorary member of the Guild of Book Workers and a co-founder, with Gary Frost and Tim Barrett, of the Paper & Book Intensive (PBI). She is the recipient of the 2016 Distinguished Career Award from the College Book Art Association (CBAA). Today Hedi lives with her husband in the Catskills, in upstate New York, where she continues to explore and experiment with the hidden potential of form and materials.
All images courtesy of the instructors.
About Ulla Warchol:
Ulla Warchol trained as an architect at the Cooper Union in the 1980's, and while working in the field, developed a multidisciplinary approach to structure. Her work is characterized by an open-ended exploration of materials and techniques in both large-scale works—interiors, buildings, and set design—and small-scale works—books, fabrication, and collaborations with artists. Ulla currently resides in Bucks County, Pennsylvania, where she splits her time between her paper studio, her woodshop, and her quarter-acre garden.
All images courtesy of the instructors.