In this two-hour online workshop, printmaker and book artist Elizabeth Castaldo will demonstrate how to make handmade rubber stamps.
In this online course, students will learn how to make handmade rubber stamps as a form of relief printmaking that can be done at home. The instructor will cover methods for transferring an image to your rubber block, various carving techniques, inking the stamp and using it to make a pattern. Students will also learn how to make a two-color design and registration for printing a two-color stamp accurately.
There are 25 spots open for this class.
Students should have the following materials:
– Speedball pink speedy carve blocks about 2×3 or 3×5 inches
– Ink pads of different colors
– Paper to print on
– Plain computer paper or tracing paper to sketch and transfer
– A pencil
– Speedball or other linocut tool
– A sharpie (optional)
– Rubbing alcohol (optional)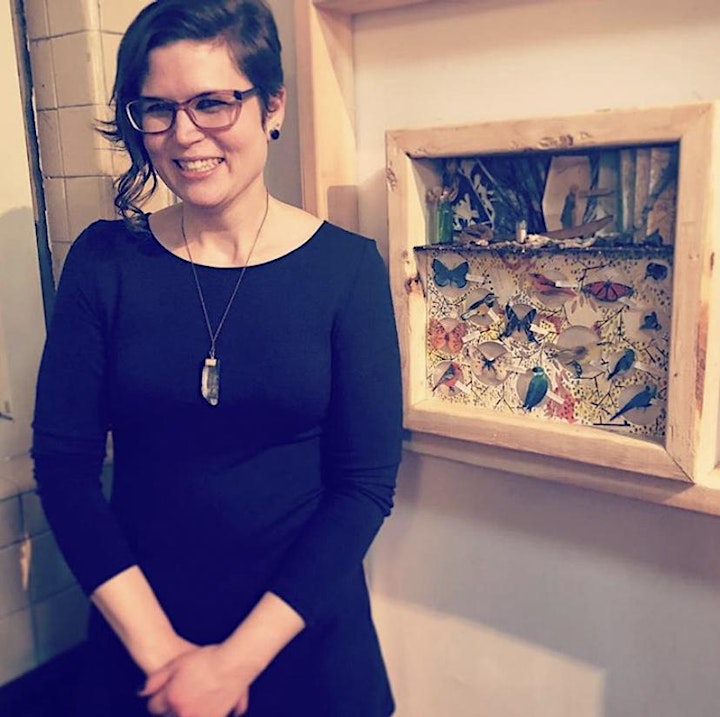 About the Instructor:
Elizabeth Castaldo is an artist, printmaker, and bookbinder living and working in Peekskill, NY and New York City. She was a 2017 – 2018 Scholar in Residence at the Center for Book Arts in New York City and recently attended a residency at Printmaker's Open Forum in Oxford PA. Castaldo received her MFA from SCAD Atlanta where she was a Dean's Fellow in Printmaking and her BFA from the School of Visual Arts. Several of Castaldo's artist's books were included in the traveling exhibition, "Freed Formats: The Book Reconsidered". Her work has also been shown recently at The Center for Book Arts NYC, The Atlantic Highlands Arts Council and The Patchogue Arts Council. Elizabeth teaches printmaking and book arts at Parsons School of Art and Design, Nassau Community College and the Center for Book Arts NYC. In addition to being in many private collections, Castaldo's work has been collected by the Savannah College of Art and Design, Carnegie Melon University, Yale University, and many other institutions.
All images courtesy of the instructor and Asya Gorovits.
About the Center for Book Arts:
The Center for Book Arts promotes active explorations of both contemporary and traditional artistic practices related to the book as an art object. The Center seeks to facilitate communication between the book arts community and the larger spheres of contemporary visual and literary arts, while being a model organization locally, nationally, and internationally within the field. We achieve this through exhibitions, classes, public programming, literary presentations, opportunities for artists and writers, publications, and collecting.