This immersive, five-session workshop series with Chang Yuchen will cover multiple basic bookbinding forms.
This class will take place across five sessions:
Wednesdays, November 11 – December 16 (skip November 25), 6-9pm EDT
In this introductory five-part workshop series, students will learn the basic use of bookbinding tools and materials, along with introductory bookbinding structures. Students will learn about non-adhesive structures, bindings for single sheets, and other bindings that can be made with little specialized equipment. Accordion books and pamphlet books are just two of the structures that will be taught during the course.
This class is ideal for those who wish to learn simple forms for presenting work, or for building fundamental knowledge of bookbinding.
Materials:
The Center for Book Arts is offering an optional add-on for a materials kit which can be shipped to students. We recommend that participants purchase this, as it guarantees that all paper is cut correctly and you have all materials prepared for the book structures that will be taught in this class. The materials kit includes: all text weight and cover weight paper cut to size, glue, book board, bookbinding thread, book cloth, wax paper. You may purchase this during your checkout process. If you prefer not to purchase the materials kit, the Center will email you a list of all required materials and paper sizes that should be prepared before the start of class.
There is an optional add-on for a tool kit, which includes: a bone folder, awl, bookbinding needle, metal triangle, snap-off blade knife, and glue brush. You may also purchase this during your checkout process.
* Right now, the Center for Book Arts can only ship materials and tools kits to students living within the United States or Canada.
The required supplies not included in either the materials or tool kit are:
– a cutting mat
– one roll of 3M 415 tape, 1/4″ thick: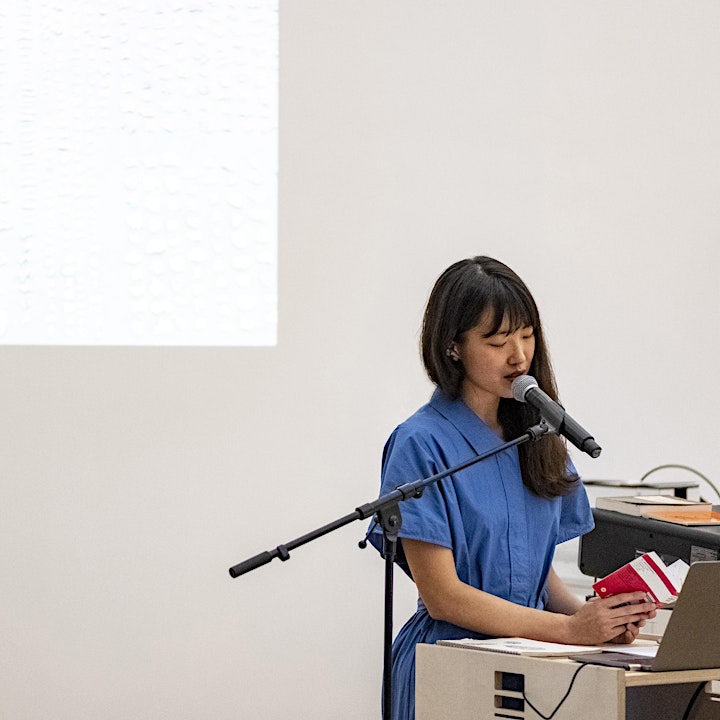 About the Instructor:
Chang Yuchen is an artist and educator based in New York. She works in an interdisciplinary manner — writing as weaving, drawing as translation, clothing as portable theater, commerce as everyday revolution. Yuchen has been an artist in residence at MASS MoCA, MAD Museum, Offshore, Bananafish Books and Textile Arts Center. She has shown her works/performed at UCCA Dune, Taikwun, Abrons Art Center, Para Site, Salt Projects, Assembly Room and among others.
All images provided courtesy of the instructor.
About the Center for Book Arts:
The Center for Book Arts promotes active explorations of both contemporary and traditional artistic practices related to the book as an art object. The Center seeks to facilitate communication between the book arts community and the larger spheres of contemporary visual and literary arts, while being a model organization locally, nationally, and internationally within the field. We achieve this through exhibitions, classes, public programming, literary presentations, opportunities for artists and writers, publications, and collecting.