In this three week course students will learn hand drawn and digital lettering techniques, while discussing the history of lettering styles.
This event will take place on:
Tuesday, August 4, 6-8pm EDT
Tuesday, August 11, 6-8pm EDT
Tuesday, August 18, 6-8pm EDT
In this three day course, students will learn the history, theory and practice of Western lettering styles. Lettering styles include Roman, Rustica, Uncial, Black Letter, Chancery/Italic, Modern, Modernist, and PoMo. Students will learn hand-drawn and digital lettering practices, using specific materials and design softwares. (The softwares are either free or offer free trials.)
The first two classes will focus entirely on hand lettering, specifically Roman caps and lower case.
The third and last session will be an introduction to the Glyphs app, a software that allows students to digitize and refine their hand-drawn letters and fonts.
Each class will have time for demonstrations and Q&A's with the instructor.
Though not necessary, this class is best suited for those with experience drawing by hand and digitally. This class is geared towards designers and artists wanting an in-depth look into lettering and typography.
There are 12 spots open in this workshop.
If you cannot comfortably pay tuition but are interested in taking this class, please consider filling out our financial assistance application here. This application should be completed three weeks before the workshop's start date. If you are selected, the full price of your tuition will be covered.
Students should have the following materials:
Readings:
– The Stroke, by Gerrit Noordzij, Essay: "Theory of Writing" (optional)
– Lettering for Reproduction by David Gates (optional)
Software:
– Glyph Collector (free)
– Glyphs license (trial)
~~~~~~~~~~~
Materials:
Students may wish to purchase extra drawing materials for themselves. The bare minimum is paper and something to draw on the paper with, or a smartphone and a computer with a font editor. The instructor will demonstrate drawing with the bare minimum, and with recommended tools.
Recommended Supplies:
– 1/2 inch flat brush
https://www.johnnealbooks.com/product/simply-simmons-brush
– white poster board
https://store.schoolspecialty.com/OA_HTML/ibeCCtpItmDspRte.jsp?minisite=10404&item=2374723
– Rhodia notebook 5mm grid
https://rhodiapads.com/collections_boutique_dotPad.php
– Pilot Parallel pen 6mm, 3.8mm
https://www.dickblick.com/products/pilot-parallel-pens/
– Walnut Ink
https://www.johnnealbooks.com/product/tom-nortons-walnut-ink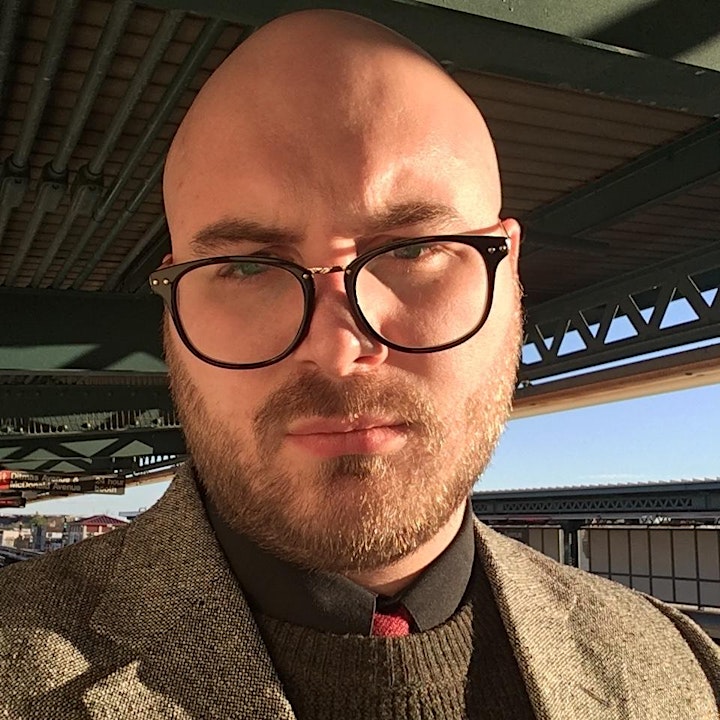 About the Instructor:
Mirko Velimirovic is a Lettering Artist, Type Designer, and Font Engineer working in NYC. Currently he contributes work to Darden studio, and open source variable font projects on Github. In 2019 through January of 2020 he was the chapter lead of Type Thursday NYC. He has guest lectured in classes on type design at SVA, and ECUAD. When he's not doing calligraphy, he spends his time wrangling difficult software problems in FOSS and NDA font projects. The rest of the time he spends entertaining his two cats.
All images courtesy of the instructor.
About the Center for Book Arts:
The Center for Book Arts promotes active explorations of both contemporary and traditional artistic practices related to the book as an art object. The Center seeks to facilitate communication between the book arts community and the larger spheres of contemporary visual and literary arts, while being a model organization locally, nationally, and internationally within the field. We achieve this through exhibitions, classes, public programming, literary presentations, opportunities for artists and writers, publications, and collecting.