Join this workshop with artists Faride Mereb & Erika Morillo, where you will learn binding methods for your poetry chapbook.
During this two and a half hour workshop, Erika Morillo and Faride Mereb will discuss binding for chapbooks. This session will cover the basic tools needed for bookbinding, the types of paper for both cover and interior pages, and an overview of the two bookbinding methods students will learn: saddle stitch and Japanese bookbinding. Students will work produce two prototypes, one for each method learned.
Students should have the following materials:
Paper:
– text weight paper, 8.5×11 (at least 60 pages)
– Cover stock anywhere from 74 lb. to 100 lb. paperweight is ideal, 8.5. x11 ( at least 4 sheets)
Other materials:
– Thin waxed thread or unwaxed linen thread and beeswax in holder
– Bone folder
– Awl
– Bookbinding needle
– Scissors
– Small paper clips
– Ruler
– Pencil
– X- Acto knife
– Cutting mat (optional)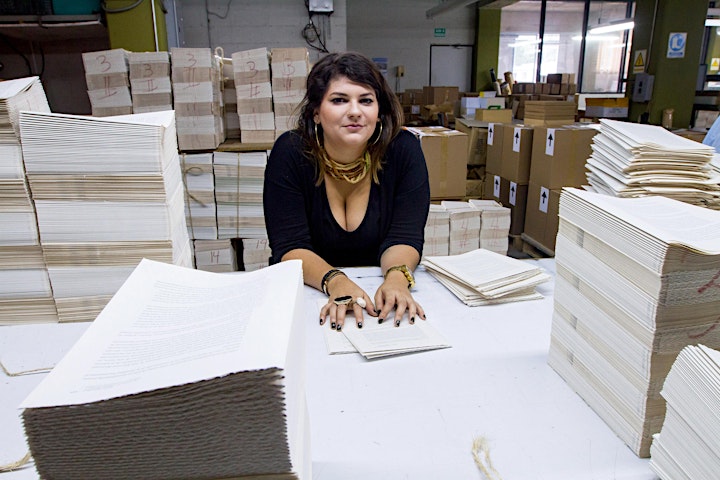 About Faride Mereb:
Faride Mereb is an award-winning book designer, art director, researcher and editor. Originally from Venezuela, she is currently based in New York City and holds ongoing artistic collaborations in Latin America and Europe. She is the founder of Letra Muerta Press and continues to work with master printer Javier Aizpurua in Venezuela for his renowned press Ex Libris. She was exhibited at the Center for Book Arts in a 2020 Featured Artist Project titled The Private Life of Rag Dolls.
All images courtesy of the instructors.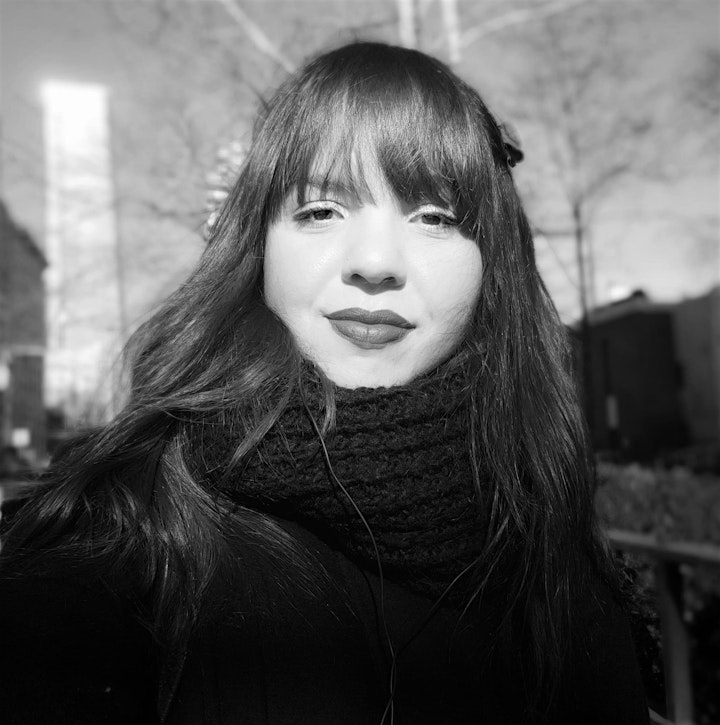 About Erika Morillo:
Born and raised in the Dominican Republic, Erika Morillo is a freelance photographer and artist based in New York City. She studied clinical psychology and sociology, which influenced her to photograph as a way to understand her family dynamics and the social environment she inhabits. Her work focuses on the issues of family, inner-city life and the finding of identity. Her photographs have been published and exhibited nationally and internationally. Her photobooks are in the collections at the Whitney Museum of American Art Library and The International Center of Photography Library. She lives in Manhattan with her son Amaru and is currently pursuing an MFA at Image Text Ithaca.
All images courtesy of the instructors.
About the Center for Book Arts:
The Center for Book Arts promotes active explorations of both contemporary and traditional artistic practices related to the book as an art object. The Center seeks to facilitate communication between the book arts community and the larger spheres of contemporary visual and literary arts, while being a model organization locally, nationally, and internationally within the field. We achieve this through exhibitions, classes, public programming, literary presentations, opportunities for artists and writers, publications, and collecting.