Wael Morcos & Jon Key of the Brooklyn-based design studio, Morcos Key will discuss components of the exhibition with their design practice.
2020 Faculty Fellows, Wael Morcos and Jon Key will discuss their careers as designer with highlights of the exhibition.
The studio collaborates with arts & cultural institutions, non-profits, and commercial enterprises in North America and the Middle East. Their investment in queer and diasporic identities has guided them in developing a process rooted in community-building within multicultural contexts. To facilitate understanding while avoiding oversimplification, they leverage design choices as guideposts between the injustices of the past and a more equitable future. With a strong emphasis on language and letter design, Morcos Key translates clients' stories and missions into visual identity, print, and digital systems. Much of the work produced by the studio is premised on the interplay of text, language, heritage, and function.
Morcos Key Makes/Reads takes viewers through a selection of print materials designed by Wael Morcos and Jon Key: branding stories, type treatments, collaborations, commissions, and personal projects. These books are displayed alongside selections from their personal library, demonstrating the conceptual and aesthetic influence on the duo's design process and creative practice.
As part of their fellowship, Wael Morcos and Jon Key will lead an online Artist Talk and Master Class, and have an exclusive interview published in the brochure available onsite at the exhibition.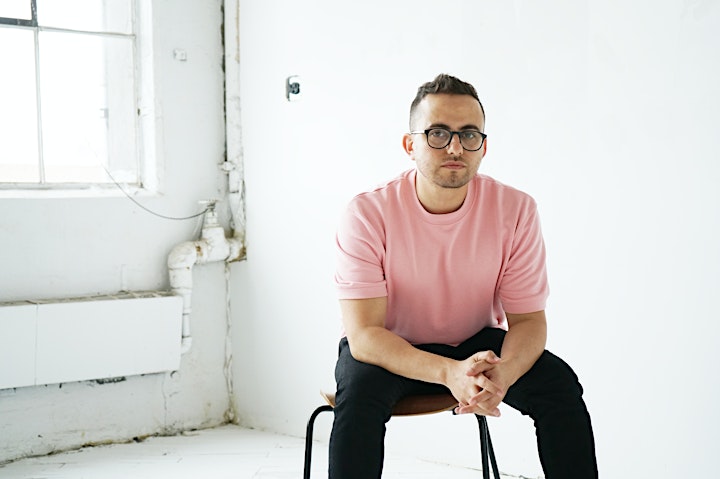 Wael Morcos is a graphic designer and type designer from Beirut, Lebanon. Upon receiving his BA in Graphic Design from Notre Dame University (Lebanon), he spent three years developing identities and Arabic-Latin bilingual typefaces, in addition to working in print and exhibition design. Wael received his MFA from RISD in 2013, after which he moved to New York and worked with several studios in the city before founding Morcos Key. Wael has been featured in Print Magazine's 15 under 30, was named a Young Gun by the Art Directors Club and an Ascender by the Type Directors Club.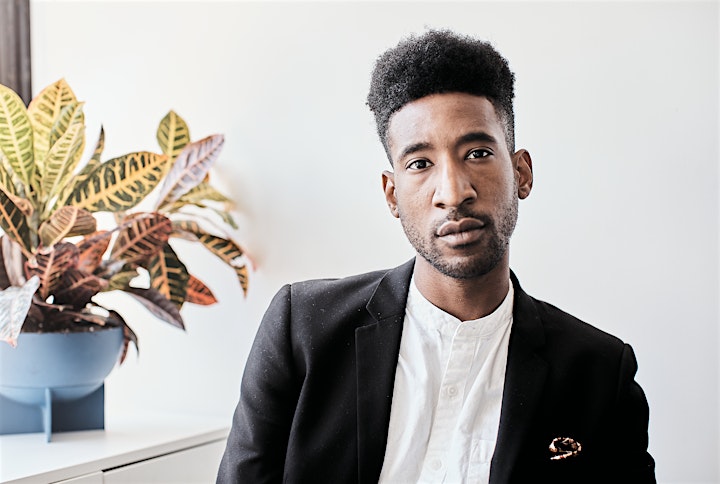 Jon(athan) Key is an artist, designer, and writer originally from Seale, Alabama. After receiving his BFA from RISD, Jon began his design career at Grey Advertising in NYC before moving on to work with such clients and institutions as HBO, Nickelodeon, The Public Theater, and the Whitney Museum. As an educator, Jon has taught at MICA, Parsons, CCA, and currently teaches at Cooper Union. Jon is also a Co-Founder and Design Director at Codify Art, a multidisciplinary collective dedicated to creating, producing, supporting, and showcasing work by artists of color, particularly women, queer, and trans artists of color. Jon was selected for Forbes 30 under 30 Art and Style list for 2020 and was the Frank Staton Chair in Graphic Design at Cooper Union 2018-2019. His work has been featured in Jeffery Deitch Gallery NYC, the Armory Show, The New York Times, The Washington Post and The Atlantic.
About the Center for Book Arts
The Center for Book Arts promotes active explorations of both contemporary and traditional artistic practices related to the book as an art object. The Center seeks to facilitate communication between the book arts community and the larger spheres of contemporary visual and literary arts, while being a model organization locally, nationally, and internationally within the field. We achieve this through exhibitions, classes, public programming, literary presentations, opportunities for artists and writers, publications, and collecting.
Header image: "Arabesque," organized by Storefront for Art and Architecture, 2020