Learn the art of papercutting in this two-hour workshop with artist Béatrice Coron!
During this two-hour workshop, participants will discover the multiple facets of papercutting by making their own samples of different techniques. Learning basic principles of designing with full and empty shapes, each student will explore adapting pictures they collected to papercutting. Tips and tricks will be shared.
Students should have the following materials:
– x-acto knife, extra blades
– cutting mat
– origami papers
– tracing paper (or transparent paper as parchment or freezer paper)
– glue
– stapler
– scotch tape
optional:
– letter size papers (can be from recycling)
– papers of larger format
– old magazines
– plastic bags
– used Tyvek envelopes, such as FEDEX, UPS or USPS packaging
– art papers
View some of these tools for sale on Talas: https://www.talasonline.com/class-lists/CBA-Papercutting-Experimentations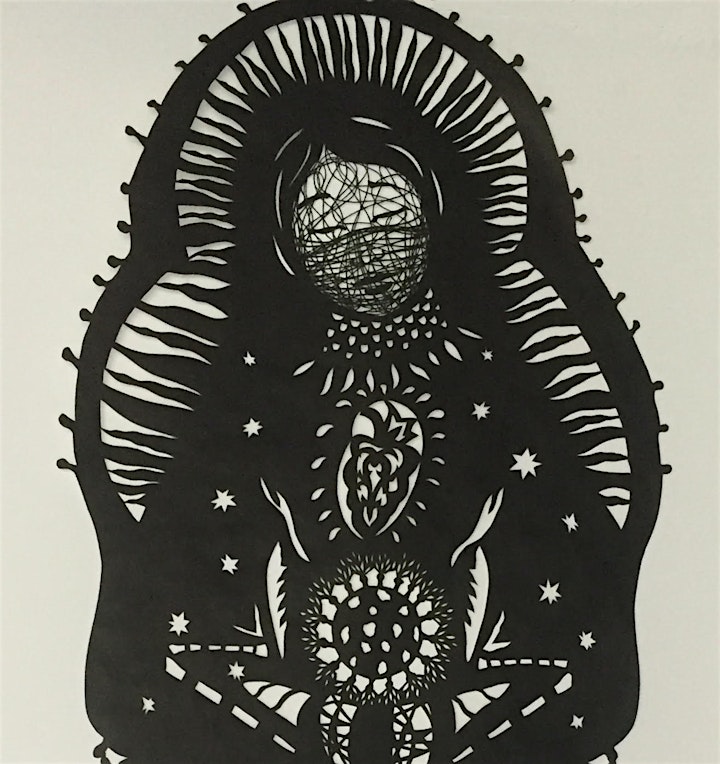 About the Instructor:
Béatrice Coron is a studio artist who creates papercutting, artist books, digital animations and public art. She cut surprising shapes and environments for words and thoughts. Her work can be seen in major collections such as the Metropolitan Museum of Art and the Walker Art Center. You can see her public art in subways (New York, Los Angeles and Chicago).
All images courtesy of the instructor.
About the Center for Book Arts:
The Center for Book Arts promotes active explorations of both contemporary and traditional artistic practices related to the book as an art object. The Center seeks to facilitate communication between the book arts community and the larger spheres of contemporary visual and literary arts, while being a model organization locally, nationally, and internationally within the field. We achieve this through exhibitions, classes, public programming, literary presentations, opportunities for artists and writers, publications, and collecting.