In this short workshop, students will learn how to make their own handmade quarantine book using found materials.
In this two hour session, students will gain insight into different kinds of binding techniques, papers and other material, using basic bindings such as the pamphlet-stitch, mini-zine or Japanese binding.
Students are encouraged to use found materials in their home: invoices they don't want to pay, scrap paper, love letters, old leaves from their Monstera plants, fabric, plastic foil, yarn, needles, hammers, clips, etc.
The class will also serve as a space for seeking advice on bookmaking techniques and learning the different kind of zines formations to produce their own quarantine book. The class also includes a discussion of the materials gathered by the class, to collaboratively find a solution for binding for each individual project.
Students will need the following materials:
– materials they would like to use to bind their book
– needle & thread for hand sewing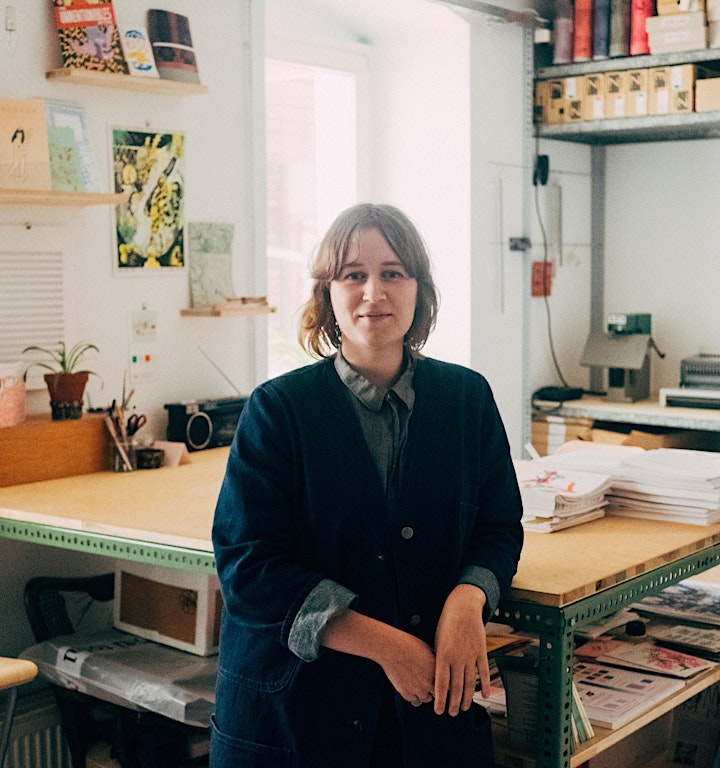 About the Instructor:
Johanna Maierski is an illustrator and a cartographer. She grew up in Berlin and studied architecture and urban research. She started self-publishing Wrestling, a zine about architecture prose and comics in 2012. Her work gathers theories of storytelling and cartographies of unspecifics. In 2015 she founded Colorama, a Riso-printing studio with a small comic-distribution and publishing section based in in Berlin.
About the Center for Book Arts:
The Center for Book Arts promotes active explorations of both contemporary and traditional artistic practices related to the book as an art object. The Center seeks to facilitate communication between the book arts community and the larger spheres of contemporary visual and literary arts, while being a model organization locally, nationally, and internationally within the field. We achieve this through exhibitions, classes, public programming, literary presentations, opportunities for artists and writers, publications, and collecting.