This workshop is pay-as-you-wish, with a suggested donation of $30, which will be used to pay the instructor and to support the Center.
This two-hour course will cover a brief historical overview of Cyanotype photography including examples of contemporary artists using this process, prepping the appropriate materials, how to mix chemistry and prepare paper, and making exposures/prints with sunlight. Students will learn the experimental approaches such as printing on non-traditional materials and demonstrate toning prints with various household ingredients.
Students will gather the materials they will be printing with – photo negatives, any household object (glass and translucent objects are beautiful!), plant-life, your body, etc. I will do a demo print with paper I have prepared overnight, showing the exposure and developing process.
After my demo, everyone's paper should be dry and students will begin making their own prints in the sun. I will ask participants to share their prints on the Zoom camera as they go so I can answer any questions and troubleshoot. Once everyone has made a few prints I will finish by demoing the toning process. I will take a few cyanotype prints and show how to change their color using household laundry bleach, tea, coffee, and wine tannin.
Students should have the following materials:
Students will need access to two spaces:
1. A room with minimal sunlight. Fluorescent/incandescent lights are fine but no direct UV light. Ideal room would have no windows, otherwise hang curtains/fabric that block sun rays.
2. An outdoor space or a window that receives direct sunlight.
Required materials:
-Cyanotype chemistry (Potassium Ferricyanide and Ferric Amonium citrate)
https://www.dickblick.com/items/01321-1009/
https://www.bostick-sullivan.com/cart/48/51/
-Brush to apply chemistry (I recommend a cheap foam brush, available from any hardware/craft store)
https://www.homedepot.com/p/2-in-Chiseled-Foam-Paint-Brush-8500-2/100671926
-Access to a sink or other running water
-a tray that fits your paper size (could be a plastic storage bin, glass baking dish, etc)
-Paper, a variety of papers work well including watercolor or any printmaking paper with sizing, Japanese Masa paper is my favorite. Feel free to try on a range of papers, as long as the paper can withstand being soaked in water for up to 5 min (I will talk about other suitable surfaces as well in class)
Optional but recommended:
-Hydrogen Peroxide (HIGHLY RECOMMENDED – this will instantly turn your prints a deep saturated blue)
-Black plastic trash bag (contractor bags are great!)
-Cardboard or other sturdy surface big enough to fit your largest paper size (this will be used as a tray to carry your paper and objects from darkroom to outside)
-Piece of glass or Plexiglas – this is ideal if you plan to make prints with thin lightweight objects such as plants or photo negatives, so they don't blow away and make full contact with the paper (could be glass from a photo frame)
-Materials for toning: brewed plain black or green tea, brewed coffee, household bleach (I use Washing Soda which is a bleaching agent- you can find this at most grocery stores in the laundry section)
https://www.acehardware.com/departments/home-and-decor/laundry-care/detergent-and-fabric-softeners/1380013?x429=true&gclid=Cj0KCQjwzN71BRCOARIsAF8pjfh4B-4hLiHOcJNP9i-cFJJNfN3RQPdI0PkFads2OB-U1pxJiLD-jUEaAvgcEALw_wcB&gclsrc=aw.ds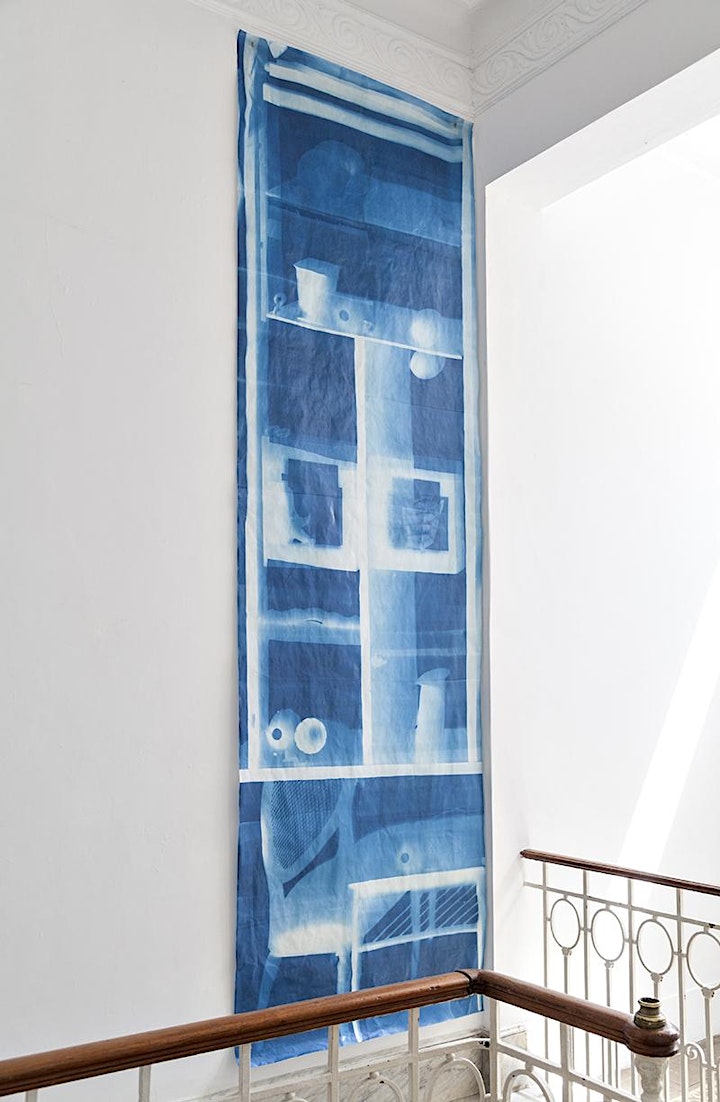 About the Instructor:
Claudia Kaatziza Cortínez is a visual artist and educator, born in the US to parents from Argentina and Chile and currently living in NYC. Her work focuses on recording objects and patterns from urban and domestic spaces, exploring how relationships between architecture, time, and memory become physical records. Her works combine paper casting, printmaking, and analogue photographic techniques as a way to approach image-making as a sculptural process. She received her BFA from RISD and her MFA from Yale University. She is the recipient of the Yale Norfolk Teaching Fellowship, the Rema Hort Mann Emerging Artist Grant in NYC, the Alice Kimball Traveling Fellowship from Yale, the Blair Dickinson Memorial Grant from Yale, among others. She has exhibited her work in solo and group shows in the US, Latin America, and Europe, and has curated exhibitions at the Shirley Fiterman Art Center in NYC and the Eduardo Sívori Museum in Buenos Aires, bringing together artists from both cities. Recent residencies include the Lower East Side Printshop, LMCC Swing-Space, NARS Foundation, Mass MoCA, the Loisaida Center, and Tou Trykk Grafisk Verksted, among others. She is co-founder/director of LAZO, a platform for Latinx artists. Claudia is currently an artist in residence at the Center for Book Arts and Silver Art Projects in NYC.
All images courtesy of the instructor.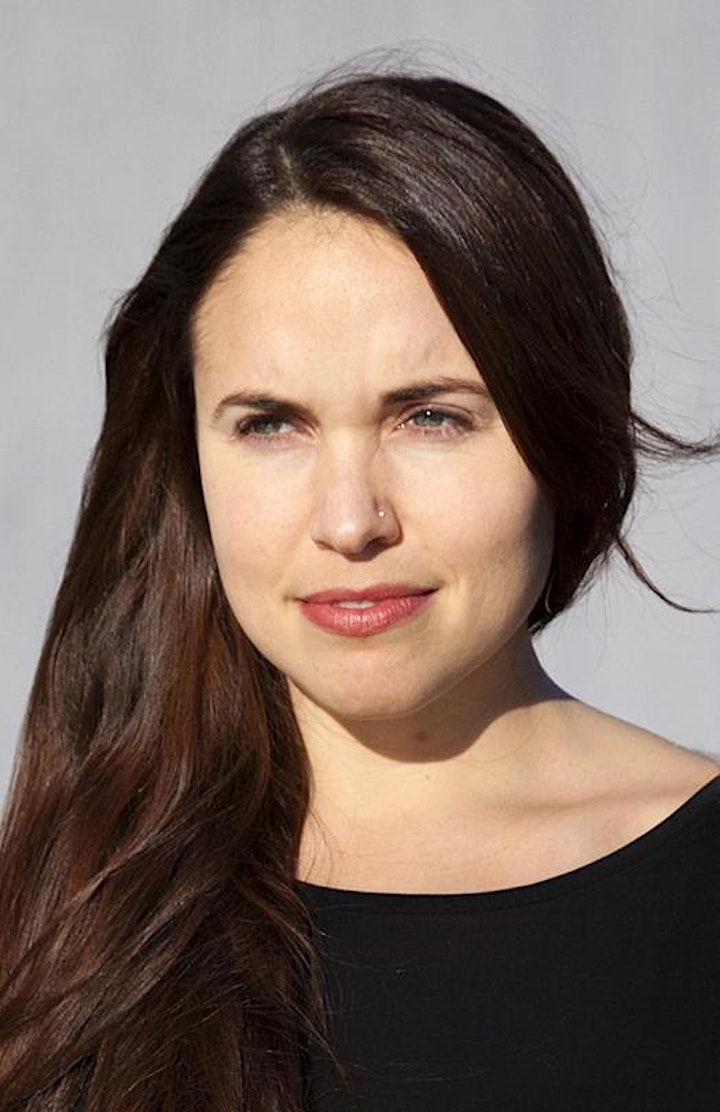 About the Center for Book Arts:
The Center for Book Arts promotes active explorations of both contemporary and traditional artistic practices related to the book as an art object. The Center seeks to facilitate communication between the book arts community and the larger spheres of contemporary visual and literary arts, while being a model organization locally, nationally, and internationally within the field. We achieve this through exhibitions, classes, public programming, literary presentations, opportunities for artists and writers, publications, and collecting.