Explore the graphical scoring of language on the page in this online workshop with artist and scholar Johanna Drucker.
This workshop will take place across three online sessions, with an optional fourth session:
Thursday, September 3, 6-8pm EDT
Thursday, September 10, 6-8pm EDT
Thursday, September 17, 6-8pm EDT
Thursday, September 24, 6-8pm EDT (optional)
In this four-day course. students will focus their attention on typographical features as an integral element of text, engaging in the semantic aspect of typography and/or graphical features of texts within a page or book.
The course will consist of three active sessions that will explore the following concepts: 1. style as voice, 2. score and composition, 3. page and book space. The fourth session will be an optional show-and-tell session.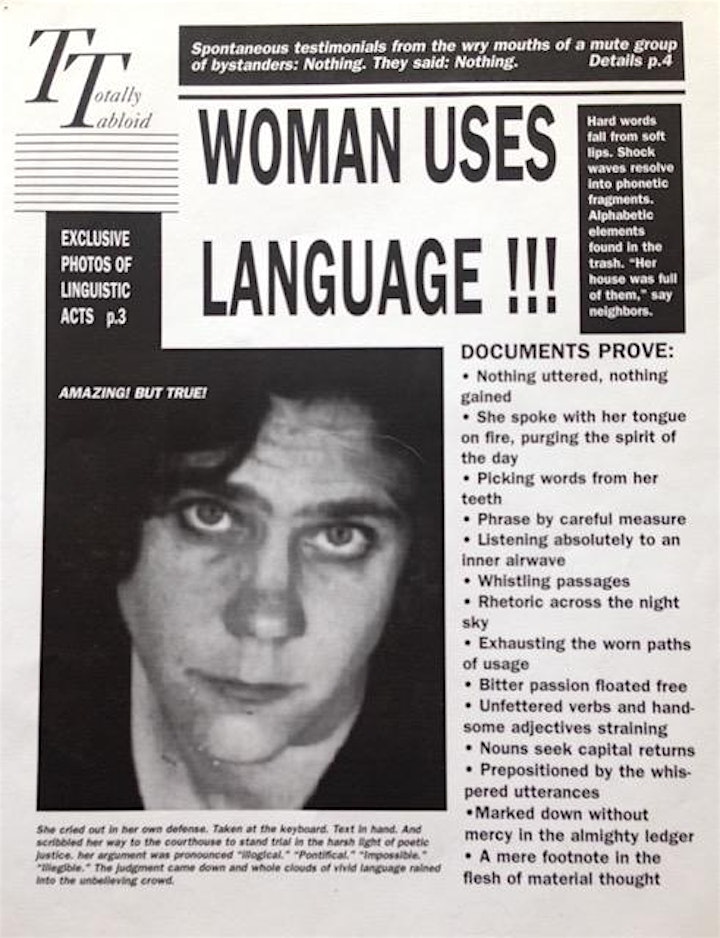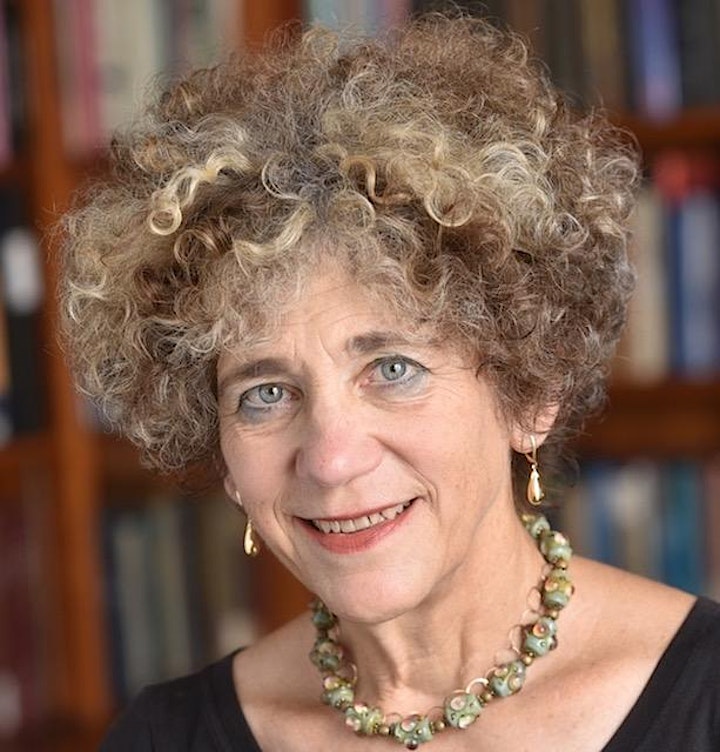 About the Instructor:
Johanna Drucker is the Breslauer Professor of Bibliographical Studies in the Department of Information Studies at UCLA. She is internationally known for her work in the history of graphic design, typography, experimental poetry, fine art, and digital humanities. A collection of her essays, What Is? (Cuneiform Press) was published in 2013 and Graphesis: Visual Forms of Knowledge Production (Harvard University Press) appeared in 2014. Digital_Humanities, co-authored with Anne Burdick, Peter Lunenfeld, Todd Presner, and Jeffrey Schnapp, (MIT Press) was published in 2012. In addition to her academic work, Drucker has produced artist's books and projects that were the subject of a retrospective, Druckworks: 40 years of books and projects, that began at Columbia College in Chicago in 2012. She is internationally known for her work in artists' books, the history of graphic design, typography, experimental poetry, fine art, and digital humanities. Her work is represented in special collections in museums and libraries in the North American and Europe. In 2014 she was elected to the American Academy of Arts and Sciences. Recent work includes Diagrammatic Writing (Onomatopée, 2014), Fabulas Feminae (Litmus Press, 2015) and two titles published in 2018, The General Theory of Social Relativity, (The Elephants), and Downdrift: An Eco-fiction (Three Rooms Press). In 2019 she was in residence as the inaugural Distinguished Senior Fellow at Yale University. Her 1988 work, Bookscape, was featured in the "Artists and their Books" exhibit at the Getty Research Institute in summer 2018. Her forthcoming titles include, Visualizing Interpretation (MIT, 2020), and Encountering Iliazd (Johns Hopkins University Press, 2020). Her work has been translated into Korean, Catalan, Chinese, Spanish, French, Hungarian, and Portuguese.
Top image: detail of Johanna Drucker, Stochastic Poetics (2012). All images courtesy of the instructor.
About the Center for Book Arts:
The Center for Book Arts promotes active explorations of both contemporary and traditional artistic practices related to the book as an art object. The Center seeks to facilitate communication between the book arts community and the larger spheres of contemporary visual and literary arts, while being a model organization locally, nationally, and internationally within the field. We achieve this through exhibitions, classes, public programming, literary presentations, opportunities for artists and writers, publications, and collecting.