This workshop is pay-as-you-wish, with a suggested donation of $50, which will be used to pay the instructor and to support the Center.
This is a two-part workshop:
Monday, June 8, 10am-12pm EST
Wednesday, June 10, 10am-12pm EST
In this two-day course with artist and writer Ellen Sheffield, students will learn techniques for generating text for artist's books through conceptual approaches of text usage: text as image, as narrative, as lyrical expression.
Participants will experiment with typographic systems, text itineraries, Dada and Surrealist approaches. Writing exercises will be assigned to be completed before, during and in-between the two workshop sessions. Various methods for getting text onto book pages will be demonstrated through mark making, transfers, stencils, stamps, rub-on type– in addition to demonstrations of how to make simple accordion book structures.
Students should have the following materials:
– 3 x 5 notecards (a dozen)
– Sketchbook or 8″ x 10″ copy paper (two dozen sheets)
– Notebook + writing utensils
– Scissors
– Uhu glue stick
– Old magazines and newspapers for collage
– 11″ x 17″ medium weight paper (2 sheets)
The following materials are optional:
– Alphabet rubber stamps, stencils
– Colored pencils, markers
– A few sheets of tracing paper
– Carbon paper
Optional Readings:
Text in the Book Format by Keith A. Smith, 2nd edition, 1995
Understanding Comics: The Invisible Art by Scott McCloud, 1993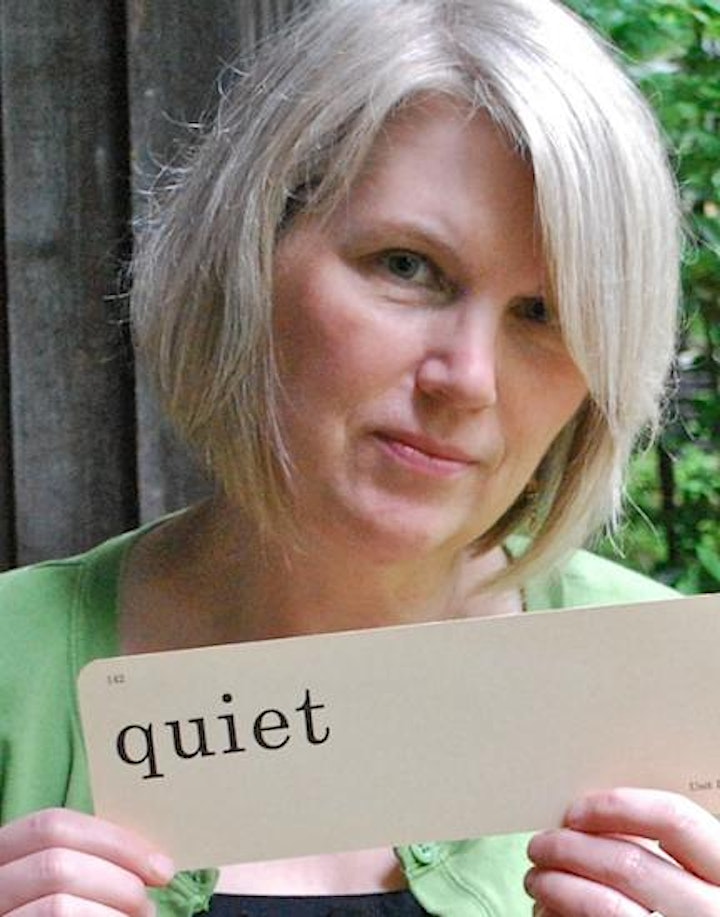 About the Instructor:
Ellen Sheffield's works on paper and artist's books use text and image intersections to create unexpected readings. Her interest in the juxtaposition of visual language: materials; design; mark-making; and printing processes, with written language: essays: poetry; and hybrid writing, continues to motivate art/word collaborations with Lewis Hyde, Fanny Howe, and Andrew Grace among others. Recently Ellen's work explores themes of race and class in her rural community informed by research of local African-American history by her husband, Ric Sheffield, Kenyon College Professor of Sociology. Ellen's studio, Unit IV Arts, is located in Gambier, OH, where Ellen teaches in Kenyon's Art Department. Her artist's books have been collected by the Beinecke Library, Yale Collection of American Literature at Yale University, the Ella Strong Denison Library at Scripps College and many others.
All images courtesy of the instructor.
About the Center for Book Arts:
The Center for Book Arts promotes active explorations of both contemporary and traditional artistic practices related to the book as an art object. The Center seeks to facilitate communication between the book arts community and the larger spheres of contemporary visual and literary arts, while being a model organization locally, nationally, and internationally within the field. We achieve this through exhibitions, classes, public programming, literary presentations, opportunities for artists and writers, publications, and collecting.