Join Center for Book Arts founder Richard Minsky for an online critique workshop specialized for book artists.
This workshop will be a full-day: 10am-5pm EDT, with a 1-hour break built in.
This workshop with Richard Minsky presents a methodology for self critique, curatorial selection, and criticism based on the balance of material, image and metaphor. Several other critical methodologies for book art are explored. Each participant brings a work for discussion. Artists bring their own works. Curators, critics, collectors, and dealers bring whatever work they would like to discuss.
There are 12 spots open in this workshop.
If you cannot comfortably pay tuition but are interested in taking this class, please consider filling out our financial assistance application here. This application should be completed three weeks before the workshop's start date.
Participants should bring a work of book art to present in the critique group.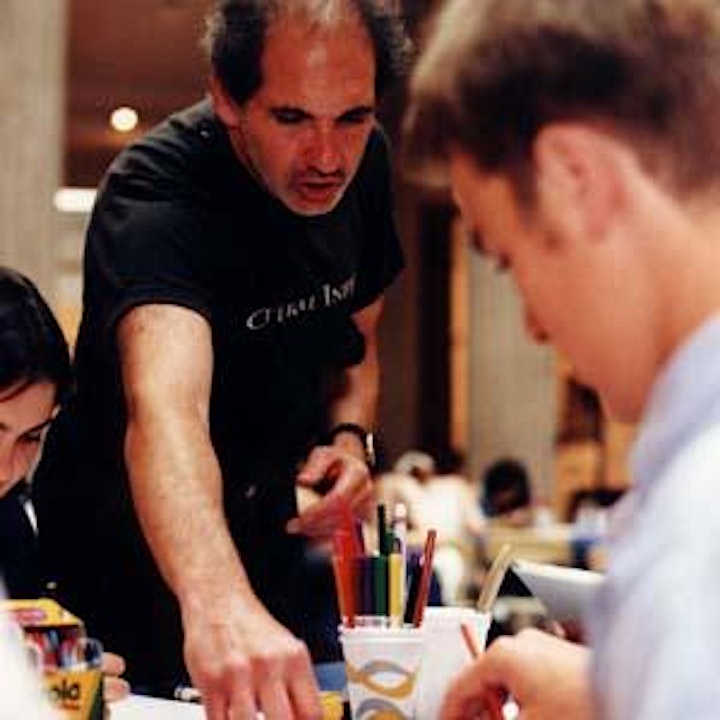 About the Instructor:
Richard Minsky is a book artist, curator, and historian of book art. In 1974 he founded the Center for Book Arts in New York City. The Richard Minsky Archive is at the Yale Art Library, which mounted a 50-year retrospective exhibition in 2010. minsky.com
All images are provided courtesy of the instructor.
About the Center for Book Arts:
The Center for Book Arts promotes active explorations of both contemporary and traditional artistic practices related to the book as an art object. The Center seeks to facilitate communication between the book arts community and the larger spheres of contemporary visual and literary arts, while being a model organization locally, nationally, and internationally within the field. We achieve this through exhibitions, classes, public programming, literary presentations, opportunities for artists and writers, publications, and collecting.