In this online workshop, students will learn about the history of zines while learning how to make a few simple zine structures.
In this two-hour workshop, students will learn about the history of zines and zine culture. Instructor Beth Sheehan will teach simple zine structures and variations on the accordion book. Students will also learn simple image-making techniques, including pochoir, which can be done easily at home. Join us for this introductory workshop which will expose students to the multifaceted world of zines!
Students will need the following materials:
– Paper! (Copy paper is fine but you may want a variety of papers)
– Adhesives (recommended: double-stick tape, glue sticks, and PVA, but most adhesives are fine)
– Thread and a needle (linen bookbinding thread and a bookbinding needle are preferable but not necessary)
– Cutting mat
– Cutting tool (X-acto, Olfa knife, or scalpel)
– Scissors
– Pencil
– Ink or paint
– Cotton pads, cotton balls, or makeup pads
– Mylar (optional but preferable)
– Newsprint (or other scrap paper to glue on)
– Awl (optional but preferable)
– Bone folder or Teflon folder (optional but preferable)
– Collage materials (leaves, old photographs, magazines, paint swatches, fabric, security envelopes, thread, anything!)
– Scanner/printer or photocopier (optional)
– Tape (optional)
– Markers, crayons, colored pencils (optional)
– Stamps and ink pads (optional)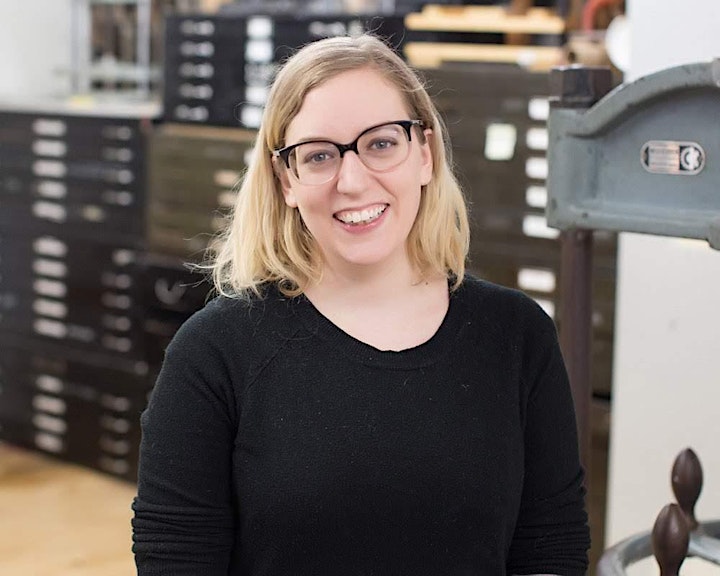 About the Instructor:
Elizabeth (Beth) Sheehan is a printmaker, papermaking, and book artist living in Tuscaloosa, Alabama. Her work investigates ideas of memory and perception to explore her own lack of episodic memory. Her work has been exhibited internationally and is held in public collections including the Metropolitan Museum of Art, The Center for Book Arts, and the San Francisco Public Library. Sheehan has worked as a professional printer at Durham Press in Pennsylvania and at Harlan and Weaver in New York. She was also the Lead Binder and Bindery Manager at Small Editions in Brooklyn and teaches paper, print, and book workshops around the country.
Images courtesy of the instructor.
About the Center for Book Arts:
The Center for Book Arts promotes active explorations of both contemporary and traditional artistic practices related to the book as an art object. The Center seeks to facilitate communication between the book arts community and the larger spheres of contemporary visual and literary arts, while being a model organization locally, nationally, and internationally within the field. We achieve this through exhibitions, classes, public programming, literary presentations, opportunities for artists and writers, publications, and collecting.